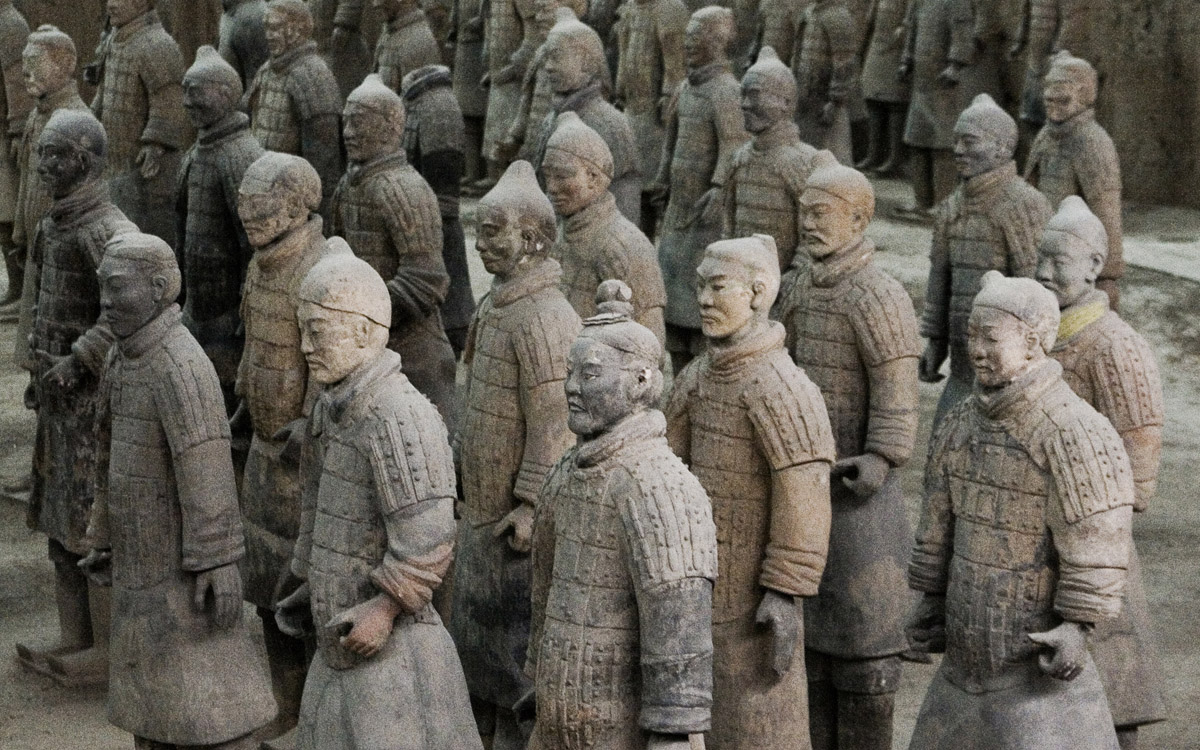 he
Terracotta Army
(
Chinese
:
兵马俑
; literally: "Soldier-and-horse funerary statues") is a collection of
terracotta
sculptures depicting the armies of
Qin-Shi-Huang
, the first
Emperor of China
. It is a form of
funerary art
buried with the emperor in 210–209 B.C.E and whose purpose was to protect the emperor in his afterlife.
The Terracotta Army
was discovered on 29 March 1974
[3]
to the east of
Xi'an
in
Shaanxi province
by farmers digging a water well approximately 1.6 km (0.99 mi) east of the Qin Emperor's tomb mound at
Mount Li
(Lishan),
[4]
[5]
a region riddled with underground springs and watercourses. For centuries, occasional reports mentioned pieces of terracotta figures and fragments of the Qin
necropolis
– roofing tiles, bricks and chunks of masonry.
[6]
This discovery prompted Chinese archaeologists to investigate, revealing the largest pottery figurine group ever found in China.